FISH PRODUCTS
PASTIES & SAUSAGE ROLLS
PASTA BASED
PIES
CAKES
DESSERTS


IT'S HAGGIS TIME!
Don't forget to order your haggis for Burns Night on the 25th January - Our own fresh made haggis regularly come out tops in many local blind tastings.


Sorry there are no Special Offers at this time.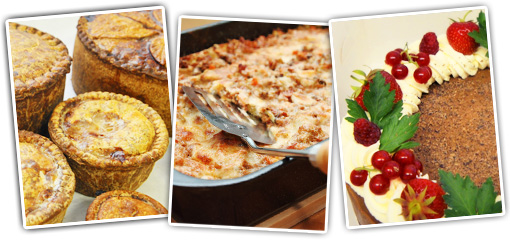 Many people won't buy ready meals because they are laced with all manner of additives.



Home-made products you really can trust.


All our home-made ready meals are produced in small batches in a similar way you would create these dishes at home.

These products are aimed at customers who would not normally buy ready meals, but would prefer to make their own with high quality ingredients, however due to time constraints are unable to.